Section Branding
Header Content
Georgia Gets Disaster "App"
Primary Content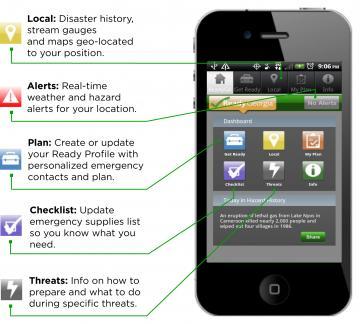 Twenty thousand people have downloaded a new smart phone app that could save lives. State emergency officials launched it in September.
The Ready Georgia app gives users up-to-the-minute information on preparing disasters such as; tornadoes, hurricanes, and flooding. It also helps in the event one of those occurs.
Lisa Janek with the Georgia Emergency Management Agency says its geo locator sees where you are and warns you.
"When an alert comes up it will ask you okay, here's a tornado alert. Find out what you should do during a tornado, and there's information about where to go when a tornado, make sure where to go and take cover. Same thing for any disaster."
The free "app" also gives information on evacuation routes, shelter locations and public health outbreaks. A grant from the Centers for Disease Control and Prevention funded it. Georgia is one of three states, including New York and Louisiana that have one
Tags: Centers for Disease Control and Prevention, Georgia Emergency Management Agency, Ready Georgia
Bottom Content