Section Branding
Header Content
Campaign Energizes Latino Voters
Primary Content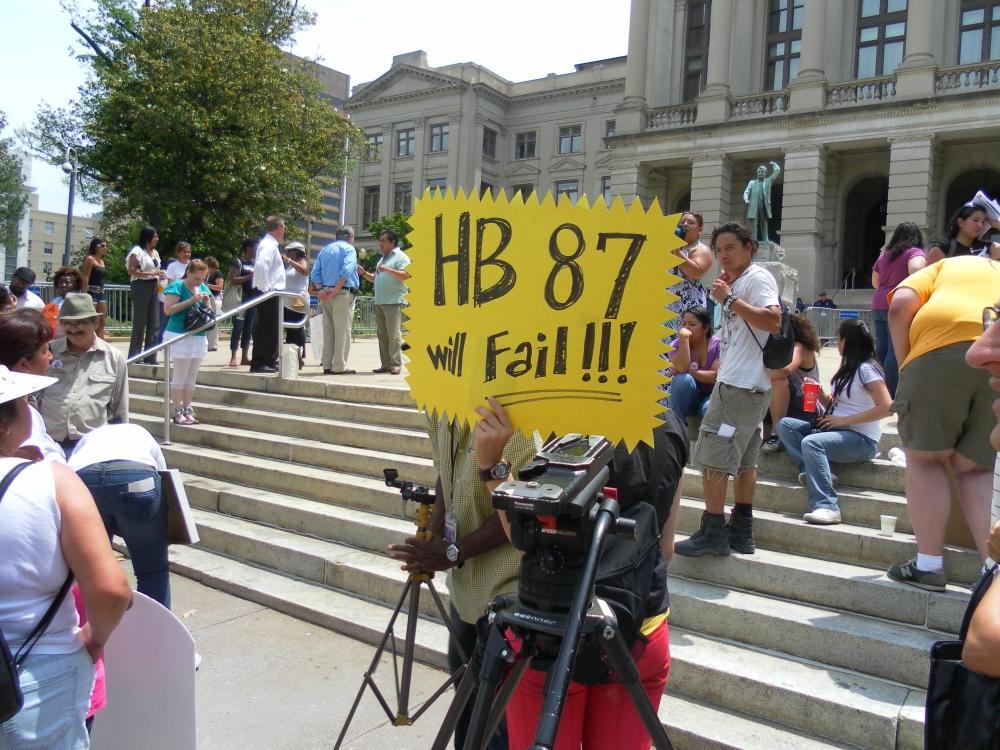 A statewide Latino organization is launching a campaign to increase voter registration and turnout. And organizers say opposition to Georgia's new immigration law will bring out Hispanic voters for next year's state and federal elections.
As part of the campaign, Latinos already registered to vote will pledge to enroll 10 new voters.
As of 2009, there were about 150,000 registered Latino voters in Georgia.
Jerry Gonzalez heads the Georgia Association of Latino Elected Officials. He says he hopes the campaign will push the number above 200,000.
And to that end, he plans to score Georgia legislators on how they voted on the immigration law, known as HB 87.
"The scorecard is going to be based on the final vote on HB87 and we will identify on a county level which elected officials voted for it and who voted against it," he said.
But it's unclear how it will affect the 2012 election.
Mark Hugo Lopez with the Pew Hispanic Center says many Latinos here can't vote because they're too young or not citizens.
"A smaller share of Georgia's Hispanic population is actually eligible to vote, just 22 percent, compared to a state like New Mexico or California, where more than 40 percent of the population there of Hispanics is eligible to vote," he said an in interview.
The campaign, however, could have long-term effects. Lopez said the center's polling shows strong opposition to the state immigration laws that have cropped up in the last few years. He said only 13 percent of Latinos polled think illegal immigrants should be deported.
Andra Gillespie, an Emory University political science professor, says Latinos are a growing population in Georgia, and many of them will turn 18 in the next few years.
"I suspect immigration is going to be an issue for a very long time," she said. "So if this is the environment in which young people are being socialized into the political process and civics, the campaign could be very effective."
The voter campaign will focus on areas where the Latino population is large, including Hall, Whitfield and Gwinnett counties.
The Georgia Latino group opposed a new law requiring many employers to check workers' immigration status using the federal E-Verify database.
Tags: immigration law, HB 87, bonner, Latino voters, Latino voter campaign
Bottom Content