Section Branding
Header Content
Expanding Plant Vogtle Costlier
Primary Content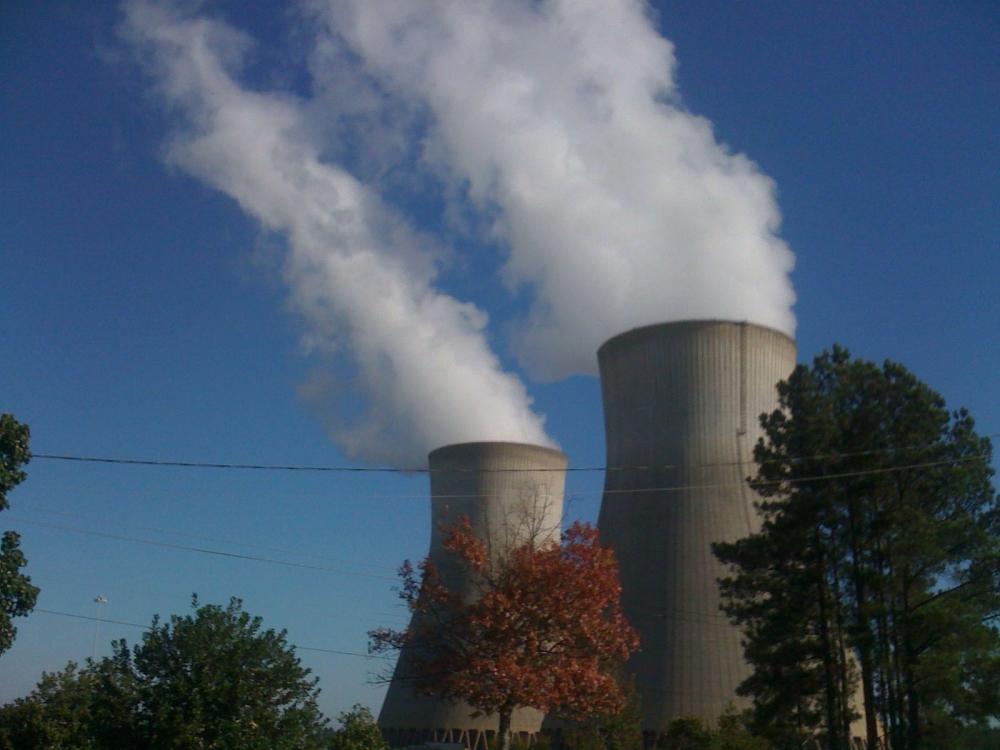 Construction costs for Georgia Power's two new nuclear reactors are rising. The utility told the Georgia Public Service Commission this week that the total project remains under budget because of lower financing costs. But ongoing labor issues are posing problems.
Georgia Power told the commission that construction costs for the Plant Vogtle expansion in east Georgia are up about $40 million.
Supplier performance problems have forced the utility to add employees for more oversight. It's unclear who will ultimately bear those additional costs.
PSC Commissioner Tim Echols says he would reject any move by Georgia Power to pass them onto customers.
"I believe it is Georgia Power's intention to come to the commission and ask to recover the costs of these extra management workers that they are having to send in to, what I'm calling 'babysit' these contractors," he said in an interview Tuesday.
He added, "While Georgia Power is a wonderful company and they have very high quality staff, it appears that some of the folks they are contracting with have some issues and I'm concerned that these need to be addressed by the company and that it's the company's responsibility, not the ratepayers of Georgia."
Georgia Power spokeswoman Lynn Wallace said the company sees these extra workers as essential to the project, and she said they will save costs in the long-run. She said the company has to do everything it can to ensure safety and save customers money.
Georgia Power also told the commission the first reactor may begin operating in September of 2016, five months later than forecast. But Wallace says two contractors involved in the project are pushing the new date.
"This proposed revised date has come from the consortium, which is Shaw and Westinghouse," she said. "Georgia Power, we've not agreed to that revised date."
Consumer watchdog groups say any delay keeps customers from gaining power from a plant they have paid for.
"Delay definitely equals more money," says Clare McGuire, Senior Counsel and Director of the Consumer Energy Program at Georgia Watch.
And she says any attempt by Georgia Power to distance itself from the revised date suggested by Shaw and Westinghouse is "disingenuous."
"These are the companies that are building Georgia Power's power plants and the companies Georgia Power has contracted with," she said.
Georgia Power is waiting for a federal license that would pave the way for construction of the main part of the reactors.
Echols said he thinks the U.S. Nuclear Regulatory Commission will grant the license by the end of the year but he said there's extra caution in Washington following the nuclear power plant disaster in Japan earlier this year.
Tags: Georgia Power, Plant Vogtle
Bottom Content