Section Branding
Header Content
Saving Georgia's Few Remaining Gopher Frogs
Primary Content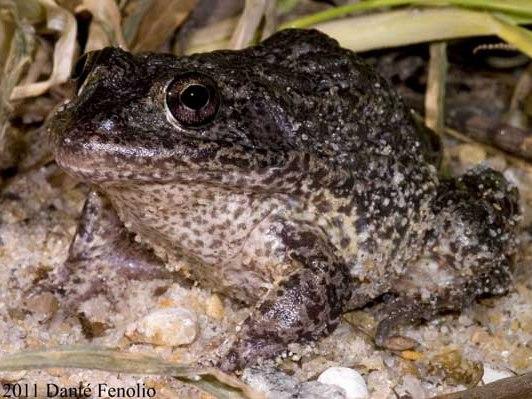 It didn't used to be too hard to find a gopher frog in south Georgia. But now, the state Department of Natural Resources says there are only six known populations in the state.
Those low numbers have a wide range of groups working with DNR to save the amphibian, including the Atlanta Botanical Garden.
Dante Fenolio, one of the biologists directing these efforts at the garden, explains why the frogs are so important.
Learn much more about efforts to protect Georgia's frogs on Georgia Outdoors, premiering 6 p.m. Saturday, Oct. 29, and 7:30 p.m. Sunday, Oct. 30 on GPB TV.
Tags: endangered species, conservation, atlanta botanical garden, gopher frog, amphibians
Bottom Content