Section Branding
Header Content
College Merger Decisions Soon
Primary Content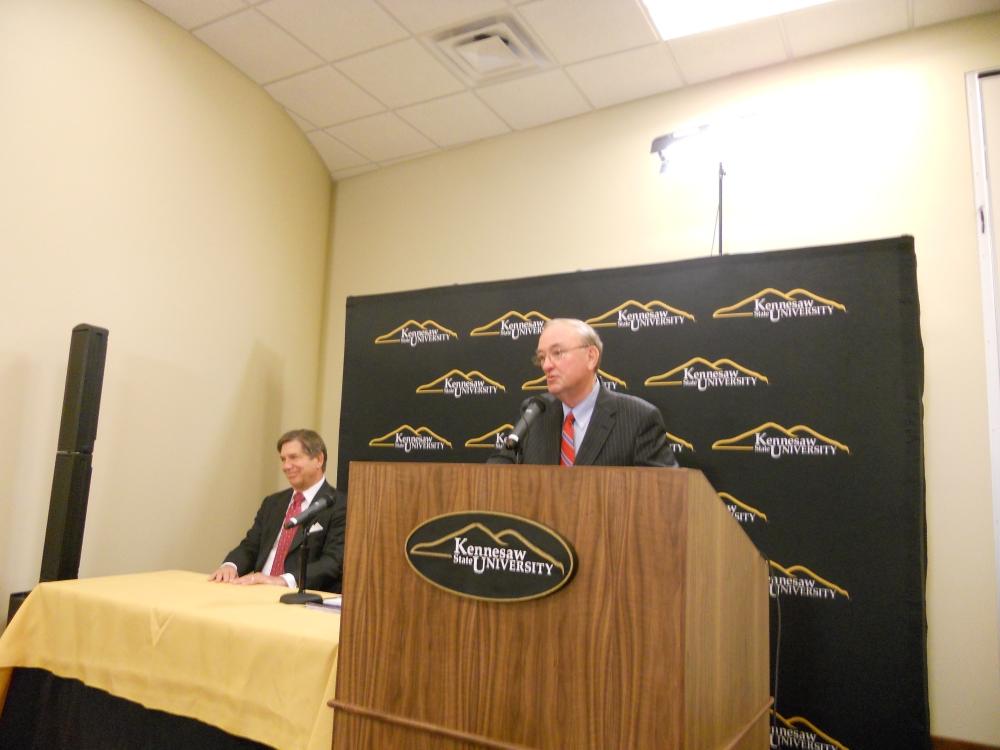 The University System of Georgia could announce as early as Dec. 1 which colleges and programs are top candidates for consolidation. Chancellor Hank Huckaby says in the next ten days, he will release the criteria guiding the recommendations.
Huckaby says the University System could consolidate some colleges by the beginning of the next academic year.
He's visiting the state's public colleges to gather information about duplicate departments or operations that could be combined.
It's part of a cost-savings effort, and Huckaby intends to move quickly.
"We're on a fast time line," Huckaby said Thursday during a visit to Kennesaw State University. "This is not something that we're going to drag out forever. The issue of consolidation has been brought up several times in the last 20 or 30 years but no one has ever really followed through. It is our intention to follow through."
While the closures will be another round of belt-tightening, Huckaby says he worries that some budget cuts have forced many colleges to rely too much on part-time professors.
"I think all of our adjunct faculty are doing an excellent job and we are thankful to have them," he said. "[But] we need to get back to funding some of the full-time vacancies."
Huckaby is a former state lawmaker who became chancellor in July. He announced plans to consider college mergers in September. The decision could have implications for Amstrong Atlantic State University and Savannah State University, which are a few miles apart, each with their own administrations, operations and potentials for cost-savings.
Huckaby says, the public university system has to ensure it's the right size. The University System has 35 college campuses. That doesn't include the state's technical college system.
Tags: University System of Georgia, consolidation, Hank Huckaby, Huckaby, public colleges, cost-cutting
Bottom Content