Section Branding
Header Content
Consumer Advocate Report Reviews The Courts
Primary Content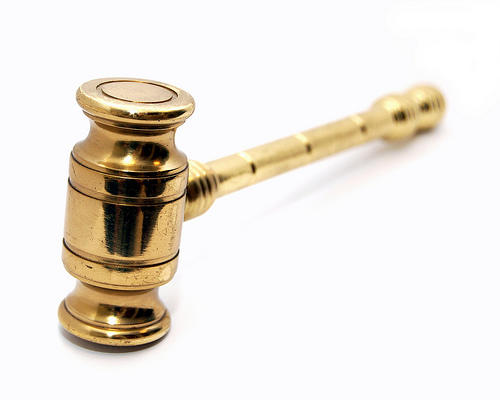 The scales of justice in the courts tilt more towards business than consumers. That's the conclusion of new consumer advocate report.
It reviewed the Georgia Supreme Court decisions last year. Many of the cases were medical malpractice lawsuits.
According to the Georgia Watch analysis, consumers had a big win in getting the cap on pain and suffering compensation removed. Ashley Wilson with Georgia Watch says that was a big win for consumers, but many other decisions weren't, including one that upholds a law giving emergency room care a lower standard of liability than medical services performed outside the ER.
She says a woman was paralyzed after a mis-diagnosis, but she lost her suit because she couldn't prove quote "gross" negligence.
"What the gross negligence standard would say is minus some really reckless conduct or minus the doctor failing to exercise even slight degree of care, they can't be held liable," says Wilson.
However Kelly McCutchen with the Georgia Public Policy Foundation says the laws prevent an overly litigious environment.
"You allow these awards to increase the cost of health care and you get to a point where no one can afford health care, and I think we're all in worse shape then."
McCutchen says the tort reform laws are meant to balance patient safety and access to health care.
Tags: Georgia Supreme Court, Consumer Advocate Report, Georgia Watch Analysis
Bottom Content