Section Branding
Header Content
Student Loan Defaults Spike
Primary Content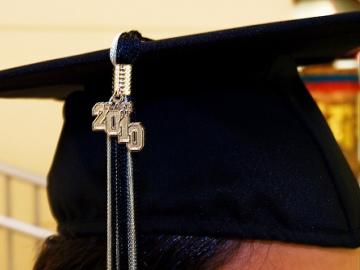 Federal student loan defaults are rising sharply in Georgia
The latest numbers from the US Education Department show, 9% of Georgia students defaulted in the first two years of repayment.
The 2009 percentage is up from 6% in the two previous years.
The figures are worst at Georgia's for-profit colleges, where nearly 14% of borrowers defaulted.
Armstrong Atlantic State University Financial Aid Director Lee Ann Kirkland says, borrowers are struggling with a weak job market.
"The struggle with the economy, weak employment rates, families incomes going down," Kirkland says. "Unfortunately, at the juncture that your income goes down, you lessen your ability to pay your bills."
Georgia Student Finance Commission President Tim Connell says, tuition also has outpaced income growth, forcing students to borrow more.
"It's directly reflective of the economy," Connell says. "People who graduate from college or who drop out of college without completing college and are due to go back into repayment, if they can't find a job, then it certainly makes it more difficult for them to initiate repayment on their student loan."
Georgia's default rate is slightly higher than the national rate of 8.8% percent.
Tags: Armstrong Atlantic State University, U.S. Department of Education, GPB News, Georgia Student Finance Commission, student loans, Lee Ann Kirkland, Tim Connell
Bottom Content