Section Branding
Header Content
UGA Students Open Food Pantry
Primary Content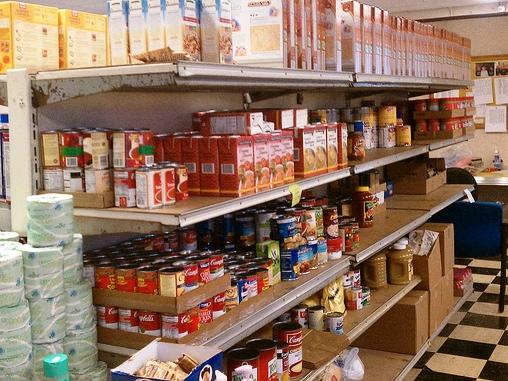 A student-run food pantry opened for business Friday at the University of Georgia.
About 20 student groups planned and stocked the pantry in an effort to serve what campus officials said is a growing population of students facing tough times.
"One of the first things we did was talk to Student Support Services, and they said, 'we have had an overwhelming increase in students coming to us expressing a financial need and then that financial need translating into not being able to afford basic necessities,'" said Kerrie Grunnet, a junior and one of the student leaders who organized the pantry.
A federal report this week said more Georgians are having trouble putting food on their tables. UGA officials said that is reflected on campus, where more students are seeking help to stay afloat.
"In many ways, UGA is a social microcosm," said Alan Campbell, an assistant vice president of Student Affairs who oversees Student Support Services on campus. "We have students who are struggling and living hand-to-mouth and paycheck-to-paycheck, if they're even receiving a check.
"So I think there's clearly a need, and I think we're going to learn [by] how students utilize the pantry about the extent of that need," Campbell said.
He said he sees students in his office regularly who need financial help and are trying to figure out how to stay in school. He said the economy is largely to blame.
The food bank is geared toward students, but is open to anyone with a valid UGA ID, including faculty and staff.
It is open 10 a.m. to 2 p.m., Monday, Wednesday and Friday in UGA's Memorial Hall.
Tags: economy, University of Georgia, UGA, food banks, food pantry, student food pantry
Bottom Content