Section Branding
Header Content
New Civil War Artifact On Display
Primary Content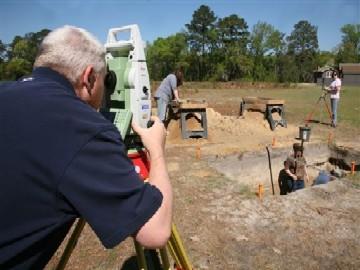 Officials at the Georgia Southern Museum in Statesboro say, they now have a rare artifact from the Civil War's largest prison camp.
Its unveiling comes a year after the East Georgia discovery of Camp Lawton.
The camp's unearthing was considered the biggest Civil War find in decades.
Since then, archaeologists have learned more about the site near Millen, including where particular regiments were imprisoned.
Georgia Southern University archaeology graduate student Kevin Chapman says, a letter from the site is even more exciting.
"The letter is truly incredible because it gives us a snapshot of the mindset of a prisoner on November the 11th, 1864," Chapman says. "He writes home and what he's talking about is, 'I'm worried about you,' talking to his wife. 'How are you doing? And if you need money, go visit my friend,' and gives the friend's name."
The letter was in the hands of the soldier's family until it came up for auction.
The university bought it with donated funds for $900.
The new discoveries will go on display in October.
Tags: Georgia Southern University, Millen, Civil War, Statesboro, GPB News, camp lawton, Kevin Chapman
Bottom Content