Section Branding
Header Content
Rains Hold Down Wildfire
Primary Content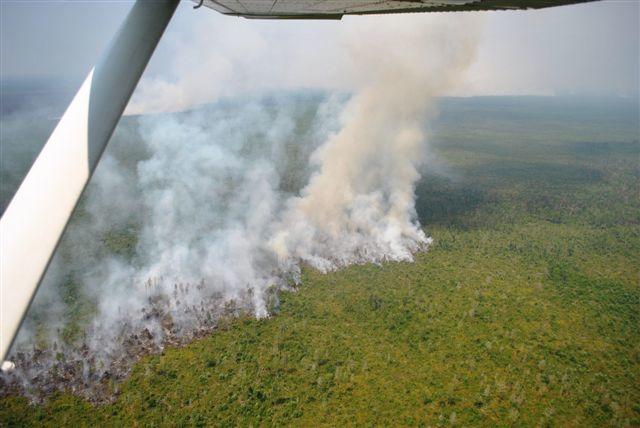 Despite weekend rains in southeast Georgia, a massive wildfire continues to burn. The blaze has charred three-quarters of the Okefenokee Wildlife Refuge.
Officials say three to four inches of weekend rain did help to slow the fire's growth, which has burned nearly 300,000 acres since it was sparked by lightning in late April. The Honey Prairie fire was estimated to be 299,909 acres Monday.
But Tropical Storm Bret churning in the Atlantic off Georgia's coast may not bring further relief. That's the forecast Mark Wurdeman is getting, a spokesman for the joint federal-state fire team.
"Rather than bringing moisture towards us, it's going to be drawing dry air off the continent towards the fire. So we're looking at a warmer, drier week instead of wet."
The wildlife refuge remains nearly completely closed to visitors, with only very limited access.
Tags: Southeast Georgia, Folkston, wildfire, Okefenokee National Wildlife Refuge, Honey Prairie Fire
Bottom Content