Section Branding
Header Content
No Leases For Seashore Homes
Primary Content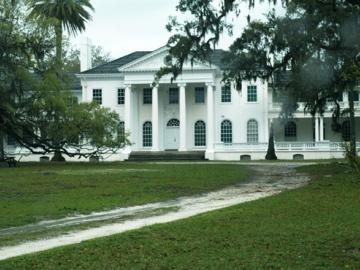 The National Park Service is rejecting calls to allow people to continue living in several historic properties on Cumberland Island.
The decision swirls a debate that's been raging for years.
When the island became a National Seashore in the 1970's, several residents agreed to leave after certain periods of time.
The time came for many last year.
But some residents said, they should be allowed to stay because the Park Service doesn't have the resources to keep up their historic homes.
The agency said this week, it does have the resources and won't lease the homes to residents.
The decision thrilled wilderness advocates like Will Harlan of Wild Cumberland, an affiliate of Wilderness Watch.
"It's been the plan for the park all along to gradually revert to a more natural, wild island," Harlan says. "This plan is essential in moving the island in that direction."
But historic preservationists say, they want to know how the park intends to pay for maintenance on the aging structures.
Mark McDonald of the Georgia Trust for Historic Preservation says, the proposal has the potential to spread the Park Service thin.
"We felt the leases were an effective means of forming a partnership with other people to maintain the historic structures," McDonald says. "This goes in another direction."
Both sides say, there's much in the plan to commend, including plans for public access.
The Park Service intends to open the most hotly-contested property -- The Grange -- to the public.
The Grange is located near where most of the island's visitors stay -- the south end.
Other homes, however, will be demolished.
These properties are not listed as historically significant and are located in areas designated as wilderness.
The public has 30 days to comment on the park's plan.
You can review the complete proposal ("Former Reserved Properties Management Plan") at this website.
Tags: Cumberland Island, national seashore, national park, wilderness, Camden County, historic preservation, Georgia Trust for Historic Preservation, National Park Service, St. Marys, Cumberland Island National Seashore, GPB News, Mark MacDonald, Georgia Historic Preservation, Wild Cumberland, Wilderness Watch, Will Harlan
Bottom Content