Section Branding
Header Content
Georgia Power Closing Three Plants
Primary Content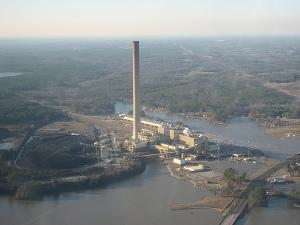 Georgia Power will be shuttering three power plants. The company cites economic reasons.
Two coal fired units at Plant Branch in Milledgeville will close in 2013. That's a result of federal regulation tightening air pollution controls. The company has said it's too costly to upgrade those units.
As for the third closure, Christy Ihrig with Georgia Power says it's not a coal plant, but details won't come until later this month in its annual long-range plan given to its regulator, the Public Service Commission.
"We will ask to decertify one other unit whose name we haven't disclosed yet and that will be in our updated integrated resource planning filing later this month," says Ihrig.
The third closure could be a nuclear, natural gas, oil or hydro-power plant.
Two thirds of the company's energy production currently comes from coal; 20 percent from nuclear; ten percent from natural gas and oil; and two percent from hydro-power.
Tags: Georgia Power, Public Service Commission, Plant Branch, coal plants
Bottom Content