Section Branding
Primary Content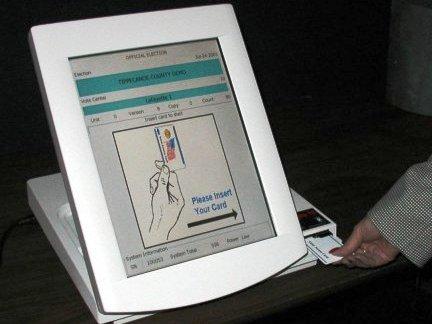 The state's top elections official thinks Georgia should be among the first Republican presidential primaries in 2012.
Secretary of State Brian Kemp said Thursday he is considering scheduling Georgia's primary before so-called "Super Tuesday," when a dozen or more states vote.
Kemp said weighing in early will give Georgia more influence in the primaries to reflect its growing influence in the country.
"You sometimes feel like the president is picked in Iowa, New Hampshire, and South Carolina and that's maybe not a general consensus of what the real electorate throughout the country may be thinking," Kemp said.
Florida officials might also move their vote to early March. Kemp said he then could pair Georgia's primary with Florida's.
"If there was a way we could have our date the same as theirs, I think it would be attractive for candidates to be able to come and campaign in both these states because you could hit both states in one day [and] we have media markets that overlap," Kemp said. "There's just a lot of good synergy."
Kemp said there could be opportunities to pair Georgia's primaries with other neighboring states, too.
Political parties determine the timing of presidential primaries. The Republicans have said they will penalize states who vote too early.
Only Iowa, New Hampshire, South Carolina and Nevada are allowed to have primaries before Super Tuesday.
Only Republicans will need to hold primaries to select their presidential candidate, since Democratic President Barack Obama is running unopposed.
This year, lawmakers gave the secretary of state the power to set the state's presidential primary every four years. Kemp has until December 1 to decide, though he said he hopes to pick a date in late summer or fall.
Tags: voting, Brian Kemp, primary election, 2012 presidential primary, 2012 election
Bottom Content