Section Branding
Header Content
Board Delays Pollution Controls
Primary Content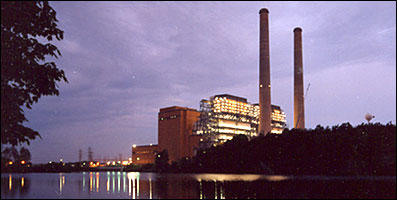 The Georgia Board of Natural Resources voted Wednesday morning to let Georgia Power delay putting pollution controls on some units at its coal-fired power plant in Milledgeville.
State environmental regulators support the delay but environmental groups say that means more toxic emissions in the air.
A state law requires stronger air pollution controls for nitrogen dioxide and sulfur dioxide on coal plants.
Jac Capp with the Environmental Protection Division says federal emissions standards are being reworked. So, he says it makes sense for Georgia Power to put off the pollution controls on its larger units at Plant Branch.
"It would be a bad situation if engineering was done to meet the state rule," says Capp, "and that engineering conflicted with the requirements for the federal rule."
Capp says smaller units that pollute less will come into compliance sooner than scheduled.
But Kurt Ebersbach with Green Law says it's not an even trade for the larger units' delay.
"If they want to grant the delay," says Ebersbach, "it should be in exchange for offsets that make it neutral so you don't have a harm on people and the environment."
Ebersbach says both S02 and NOX are respiratory irritants and contribute to acid rain.
Tags: Georgia Power, Environmental Protection Division, Plant Branch, SO2 emissions, coal fired power plants
Bottom Content