Section Branding
Header Content
Judge Blocks GA Immigration Law
Primary Content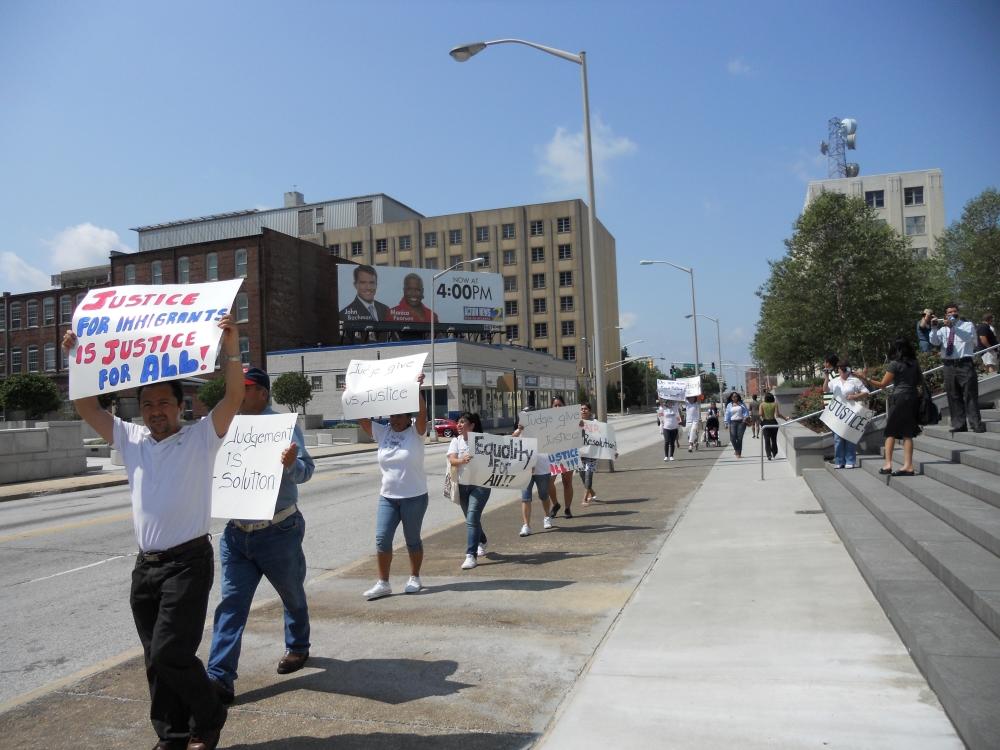 A federal judge on Monday blocked parts of Georgia's law cracking down on illegal immigration from taking effect until a legal challenge is resolved.
Judge Thomas Thrash granted a request to block parts of the law that penalize people who knowingly and willingly transport or harbor illegal immigrants while committing another crime. He also blocked provisions that authorize officers to verify the immigration status of someone who can't provide proper identification.
Thrash wrote that under parts of the law, the state is enforcing immigration law that should be left to the federal government.
Attorney Charles Kuck represents some of the plaintiffs. He says in simplest terms, the judge ruled that states cannot make immigration policy.
"He relied on two Supreme Court cases, one from 1940 and one a little bit more recent that said basically it is the purview of the federal government and Congress to enact and enforce immigration-related laws. Period," Kuck said in an interview.
Thrash also dismissed parts of the lawsuit at the state's request.
Most parts of the law were set to enter into effect July 1. Civil liberties groups had filed a lawsuit asking the judge to declare the law unconstitutional and to block it from being enforced.
One of the main provisions going into effect in January will require many employers to check workers' immigration status.
Attorney General Sam Olens said he plans to appeal the ruling. In a statement, he said his office is reviewing the opinion, and that he appreciates the speed with which the judge ruled.
"I am pleased with the dismissal of the 4th Amendment, 14th Amendment, "Right to Travel," and Georgia Constitutional claims by the Plaintiffs – even after this ruling, 21 of the 23 sections of HB 87 will go into effect as planned," the statement read.
A spokesman for Gov. Nathan Deal also released a statement today, expressing disappointment that the court blocked parts of the law.
"Curiously, the court writes 'all illegal aliens will leave Georgia' if the law is enforced, as if it is appalled at the thought of people attaining visas before coming to our nation," said Brian Robinson, the governor's deputy chief of staff for communications, in a statement. "The federal court's ruling, however, will crystallize for Georgians and other Americans our underlying problem: Beyond refusing to help with our state's illegal immigration problem, the federal government is determined to be an obstacle. The state of Georgia narrowly tailored its immigration law to conform with existing federal law and court rulings. Georgians can rest assured that this battle doesn't end here; we will appeal this decision."
In his 45-page ruling, Judge Thrash said an illegal immigrant's "mere presence" in the U.S. is not a criminal offense in and of itself. Rather, it's a civil transgression.
Tags: immigration law, bonner, ACLU, injunction, Judge Thomas Thrash
Bottom Content