Section Branding
Header Content
Settlement Reached For Coal Plant Water
Primary Content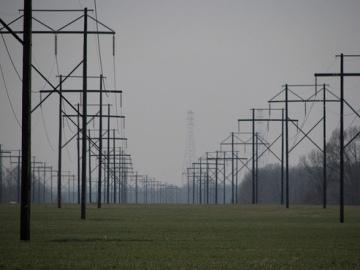 Environmental groups and backers of a proposed coal-fired power plant near Sandersville have settled a lawsuit over the plant's water permits.
The plant's air permits, however, are still in court.
Under the settlement, plant developer Power 4 Georgians will limit the temperature of the water the plant discharges into the Oconee River.
Power 4 Georgians spokesman Dean Alford says, the settlement puts the plant closer to getting final state approval.
"We've held numbers of public meetings and public hearings and listened to people's concerns," Alford says. "And as we saw those concerns, we've worked very hard, we think, to address them and that's the reason we've reached settlement on these issues."
The Sierra Club's Colleen Kiernan says, the settlement protects fish in the Oconee River.
"Unfortunately, at this time, it's not illegal to build a coal-fired power plant," Kiernan says. "All we can hope to do is get the best protection that the law allows."
Environmental groups are still fighting the plant's air quality permit.
Judges so far have blocked an air permit, saying state officials have failed to set adequate limits on harmful emissions.
Tags: Georgia Sierra Club, Plant Washington, Power4Georgians, Dean Alford, Sandersville, Oconee River, Washington County, GPB News, Washington County coal plant, Sandersville coal plant, Washington Coal Plant, Colleen Kiernan
Bottom Content