Section Branding
Header Content
University Chiefs Still Paid After Retirement
Primary Content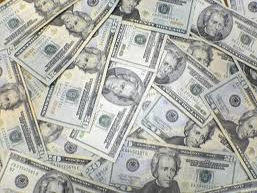 Some of Georgia's top education officials continue drawing six figure salaries years after they retire, despite deep cuts to higher education.
Former University System Chancellor Stephen Portch collected more than $800,000 in public funds as a consultant nine years after retiring from the top post.
The Atlanta Journal Constitution reports many college ex-presidents also receive big salaries in retirement.
Tom Daniels with the Board of Regents says the incentives help the state compete for talented executives since presidents aren't given tenure.
"It's a common practice in higher education throughout the country and what we try to do is be very reasonable in any decisions that are made in the best interest of the system and in the best interest of the state."
But House Higher Education Chairman Len Walker says the payments might need to be reexamined given the state's financial struggles.
"These extra incentives do not come at the best of times and perhaps they're not the wisest decisions to make but this is something that we're going to be looking into."
Walker says he plans to work with other legislators to launch an investigation into the practice.
Tags: University System of Georgia, Board of Regents Chancellor, Stephen Portch, Tom Daniels, retirement pay
Bottom Content