WATCH LIVE | Former First Lady Rosalynn Carter's Carter Center Departure Ceremony and Tribute Service at Glenn Memorial Church at Emory University
Section Branding
Header Content
UGA Awards Euna Lee and Laura Ling
Primary Content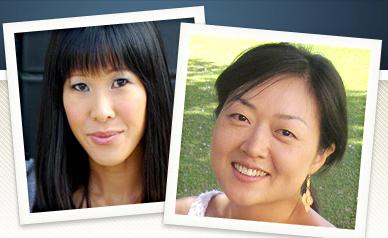 The University of Georgia Grady College of Journalism and Mass Communication has awarded its McGill Medal for Journalistic Courage to Euna Lee and Laura Ling. The women won the honor for not revealing their sources while imprisoned in North Korea.
North Korean soldiers arrested the journalists in March 2009 while they were researching human sex trafficking of North Korean women in China.
Lee and Ling returned to the U-S after five months in captivity. The women destroyed their notes, tapes and phones to protect their sources.
Because of that, Lee says they never finished the documentary for Current T-V.
"But I kept their individual stories alive in my book. That was my promise to my people, my sources who we interviewed, that I would keep informed people around the world, what's happening to them."
Lee's book is called "The World is Bigger Now." She says she feels responsible for telling the truth about controversial subjects. So she plans on continuing her career by studying journalism at Columbia University.
Tags: UGA, Euna Lee, Laura Ling, McGill Medal for Journalistic Courage
Bottom Content