Section Branding
Header Content
Braves, New Manager Ready For Opener
Primary Content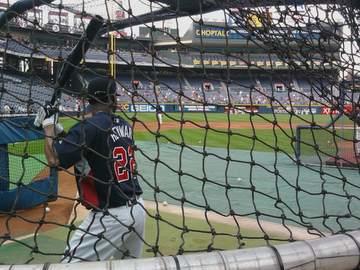 It's the start of a new baseball season for the Atlanta Braves. The team opens their schedule Thursday afternoon in Washington against the Nationals.
This will a season unlike any other the team has had for two decades. Fredi Gonzalez takes-over as manager, following future Hall of Famer Bobby Cox, who retired last October.
The Braves' run of success under Cox included 14 division titles and a World Series championship.
Gonzalez says as he takes over, the recent history and success of the franchise is something he welcomes.
"That's what the standard is. When you're hired-on, that's what you want to continue. ...for me it's not a weight, it's something that's expected (to continue to win)."
Gonzalez and the Braves play their opening games Thursday, Saturday and Sunday in Washington, followed by a trip to Milwaukee. They return home Friday, April 8 for their 2011 Atlanta debut against Philidelphia.
Tags: Atlanta Braves, baseball, Bobby Cox, season-opener, Fredi Gonzalez, Opening Day
Bottom Content