Section Branding
Header Content
Report Highlights Georgia Health Divide
Primary Content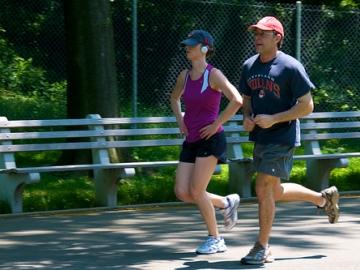 A new report says, people who live in Metro Atlanta, north Georgia and the coast are healthier than those in more rural areas.
The annual County Health Rankings by the University of Wisconsin and the Robert Wood Johnson Foundation found Fayette County near Atlanta is the state's healthiest.
Calhoun County in Southwest Georgia is the least healthy.
Researcher Bridget Booske says, rural Georgians are less healthy because they make less money.
"You might not be able to purchase such healthy food," Booske says. "Unfortunately, our pricing system for many of our foods in this country is such that healthier foods cost more than unhealthy foods."
Other factors include tobacco and alcohol use, education and access to care.
"A lot of what influences health is not just about having health care. There are other factors, as well," Booske says. "It becomes a sort of cycle that just kind of repeats itself."
This is the second year the report has ranked healthy counties with a goal of calling attention to policies that lead to longer and healthier lives.
Tags: Metro Atlanta, health care, coastal Georgia, Georgia health care, rural Georgia, GPB News, rural areas, rural, American Health Rankings, Calhoun County, Fayette County, north Geogia, University of Wisconsin, Robert Wood Johnson Foundation, Bridget Booske
Bottom Content