Section Branding
Header Content
Reports Cast Doubt On Drug Courts
Primary Content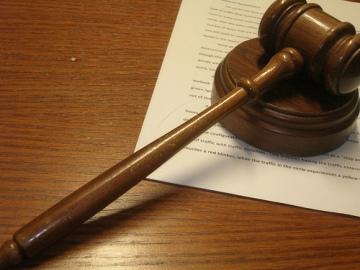 Two new reports are casting doubt on whether creating more drug courts in the state will save taxpayers money.
One of them comes from public radio's This American Life.
Host Ira Glass profiled the Glynn County drug court run by Judge Amanda Williams.
He found that instead of promoting rehabilitation over jail time, Williams sometimes gives minor drug offenders longer-than-usual time in the criminal justice system.
Another report by Nastassia Walsh of the Justice Policy Institute found that, nationwide, treatment in the community is 10 times more cost-effective than drug courts.
"Drug courts are supposed to be an alternative to incarceration, but a lot of time they end up with people spending a lot of time in jail," Walsh says. "Drug courts, because they are usually more costly than treatment in the community, are not actually providing the same cost benefits than traditional community-based treatments."
Governor Nathan Deal has called for more drug courts to save on incarceration costs.
"The Governor remains committed to saving taxpayer dollars while protecting Georgians from dangerous criminals," says Stephanie Mayfield, Deal's spokeswoman. "As a state, Georgia can't afford to have so many of its citizens waste their lives because of addictions."
This week the state Senate proposed spending $10 million to create 10 new drug courts.
You can hear that episode of This American Life on Wednesday at 7pm here on GPB Radio or online at This American Life.
Tags: Glynn County, GPB News, drug courts, Amanda Williams, criminal justice system, This American Life, Ira Glass, Nastassia Walsh, Justice Policy Institute
Bottom Content