Section Branding
Header Content
Booster Seat Changes Get House OK
Primary Content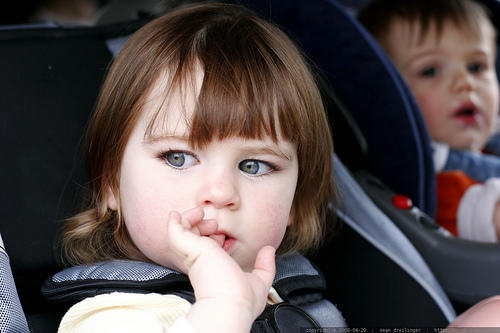 A bill that would raise the age children are required to be in car booster seats was passed by the state house today. Kids under eight would have to use them if they don't meet certain measurements.
Current law requires the booster seats for kids under six years old. That is waived for children who weigh 40 pounds or are four feet nine inches tall.
The bill's sponsor, Republican Representative Alan Powell of Hartwell along the South Carolina border, says many kids over six don't meet those measurements. For them, he says, wearing a seat belt without a booster seat can be dangerous.
"There's a lot of these children that are not of that weight standard nor that height standard and if they're put into a three point safety device without a restraint than these belts, in the case of an accident, has created a lot of injury to these children," says Powell.
Republican Representative Ben Watson of Savannah who is a physician says raising the age won't only protect more kids, but it will save health care costs.
"I think this will keep more children out of the hospital for parents who are not being responsible. You'll have less kids at Egleston, less kids at memorial in my district."
The bill maintains the $50 fine for first offenders which can be waived if a parent brings the booster seat to the court date.
Tags: car booster seats, Republican Representative Allen Powell
Bottom Content