Section Branding
Header Content
Radiation Tests Need Funding
Primary Content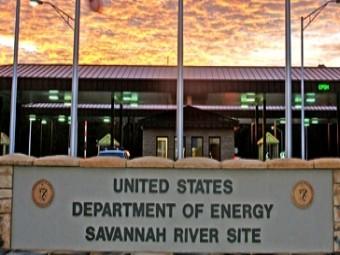 The U.S. Department of Energy already monitors radiation levels in the water, soil and air surrounding its facility at Savannah River Site.
A grant from the agency would help bring back an independent monitoring program administered by Georgia's Department of Natural Resources.
But since late last year the DOE has been operating under what's called a continuing resolution. That means no new projects can be funded until congress gives the agency a formal budget.
DOE spokesman Jim Giusti says that's slowed efforts to reinstate Georgia's independent monitoring program.
"We're in an active dialogue with Georgia DNR and we're moving forward but the continuing resolution does complicate how soon we can start that grant," says Giusti.
According to Giusti a state run radiation monitoring program would involve taking new samples from the environment around SRS and comparing them with ones gathered by the DOE.
The continuing resolution is in effect until March. If congress hasn't settled on a budget for DOE by then it can pass another resolution making an actual time line for independent monitoring of radiation in Georgia even more vague.
Tags: Augusta, South Carolina, U.S. Department of Energy, Savannah River Site, Aiken, radiation, SRS, Jim Giusti, DOE
Bottom Content