Section Branding
Header Content
Ethics Watchdogs Push Changes
Primary Content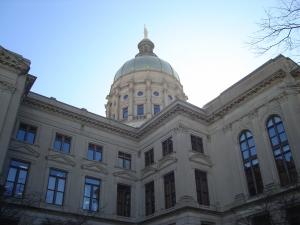 Ethics reform is not on the minds of many lawmakers this year, but ethics watchdog groups and the Georgia Tea Party have banned together to get their attention. Now a lobbying effort is underway to push for more changes.
The Georgia Alliance for Ethics Reform includes Common Cause Georgia, Georgia Watch as well as the Georgia Tea Party Patriots. They want state lawmakers to consider a $100 limit on gifts they get from lobbyists. Under current law thPre is no limit, but all gifts like sports tickets or trips paid for by lobbyists must be disclosed. Debbie Dooley with the Georgia Tea Party Patriots says her group will push hard to get a limit on such gifts.
"I can promise you that the legislature, especially Senator Rogers and Speaker Ralston will receive a vast number of phone calls. This is something that they are interested in."
Governor Deal issued an executive order that agency heads and his staff cannot accept gifts over $25 dollars, but that does not extend to Georgia's part-time legislature.
Tags: Georgia lawmakers, ehtics reform, Georgia Alliance for Ethics Reform, Georgia Tea Party Patriots
Bottom Content