Section Branding
Header Content
Range Fuels Plant Needs More Money
Primary Content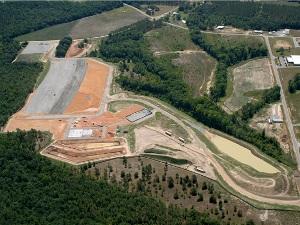 A South Georgia plant that turns wood waste into fuel is stopping production right after they make their first batch of ethanol. Range Fuels in Soperton is also laying off most of its employees.
In 2007 the Colorado-based company broke ground on its Georgia facility in the heart of timber country. At the time it was supposed to be the first plant in the country to make so-called "cellulosic ethanol."
Since then they've received 320-million dollars in state, federal and private money. But now they need more.
Range Fuel technical advisor Bud Klepper says this first run of ethanol is part of an agreement with the federal government.
"This run campaign is to demonstrate that facet of the technology and when we're done doing that then we'll shut down."
Klepper says they plan to keep four employees at the plant while they raise more money and work through some technical issues.
Tags: Range Fuels, Soperton Georgia, Bud Klepper
Bottom Content