Section Branding
Header Content
Community Hospitals Defend Tax Breaks
Primary Content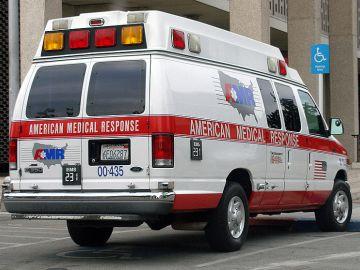 Georgia's non-profit hospitals are defending their tax-exempt status.
A legislative panel is looking into sweeping changes to Georgia's tax breaks.
Panel members won't make their recommendations public until next week, but interest groups have been working feverishly to keep their tax breaks in the public eye and away from the lawmaker's axe.
Now non-profit hospitals are speaking up.
Monty Veazey of the Tifton-based Georgia Alliance of Community Hospitals says, millions of dollars are at stake.
"If you didn't have the tax exemptions, small hospitals would go out of business," Veazy says. "We did in excess of $864 million worth of community benefits over and above what our taxes would have been."
That figure comes from a newly released report that states that for every $1 in tax breaks, community hospitals provide $4 in uncompensated care.
That means health care provided free of charge, written off or unpaid by Medicaid.
A consumer group, however, isn't impressed.
A spokeswoman for the consumer group Georgia Watch questioned the findings, saying the report isn't detailed enough and was financed by hospitals with an agenda.
Tags: Tifton, Georgia hospitals, tax exemptions, GPB News, Georgia Watch, state lawmakers, rural hospitals, sales tax exemptions, low income tax credit, Georgia tax breaks, tax commission, Georgia Alliance of Community Hospitals, community hospitals, Monty Veazy
Bottom Content