Section Branding
Header Content
Metro Area Jobless Rates Spike
Primary Content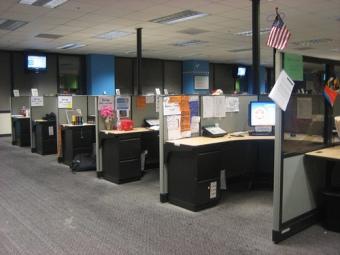 New unemployment numbers specific to cities and counties paint a darkening picture in Georgia. The job losses over the past month were widespread, and in some cases deep.
No metro area in the state was spared the pain of further job losses from October to November. The big Atlanta-region set the pace as more than 20,000 people were added to the area's unemployment-rolls. Atlanta has a rate of 10.3 percent unemployment. Georgia's jobless mark currently stands at 10.1.
In northwest Georgia, Dalton's unemployment spiked 1.7 percent to 13.2—another 1,100 jobs gone. On the coast in Brunswick, the jobless mark jumped .8 to 10.1 percent.
And state labor commissioner Michael Thurmond says there was particular surprise in east Georgia, a loss of 1,400 jobs—and now a 9.1 percent jobless mark:
"Augusta in particular has more or less weathered this recession better than just about any other metropolitan area in the state. That was somewhat surprising to see retrenchment over in the central Savannah river area."
But Thurmond says recent announcents of new jobs to Augusta and the Dalton-area should bring some relief in 2011.
The outgoing Labor Commissioner says he has been surprised by holiday retail hiring, which has been weaker than he expected.
Tags: Georgia, economy, jobs, Augusta, unemployment, Michael Thurmond, Labor Commissioner, Dalton, jobless
Bottom Content