Section Branding
Header Content
Two Stores Top 'Crime Guns' List
Primary Content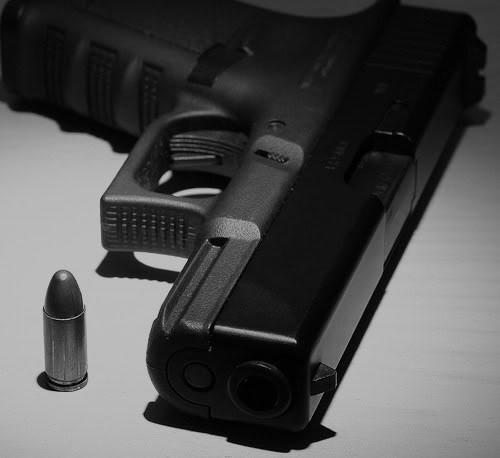 Two Georgia gun stores are among the nation's top 10 sources for so-called "crime guns." The Alcohol, Tobacco and Firearms Bureau data was published by the Washington Post. The report has ignited debate over the spirit versus the letter of gun laws.
Arrowhead Pawn in Jonesboro and Candler Road Pawn Shop in Decatur together sold more than 3,000 guns over the last four years that later came into police custody, according to the report.
The ATF uses serial numbers to trace the weapons, and defines a "crime gun" as one that is "illegally possessed, used in a crime, or suspected to have been used in a crime."
Georgia law requires gun-buyers to be free of felonies, a state resident, produce a valid ID, and pass a background check.
Jerry Henry is Executive Director of the gun rights group Georgia Carry. He says the stores sold the guns legally, so tracing a weapon back to its point of sale doesn't mean anything:
"Once a guy sells a gun, there's nothing that says somebody else can't sell it, or it doesn't get stolen, or whatever. So I don't think there's a chain of evidence from the time it was sold to the time the crime was committed."
But attorney Daniel Vice with the Brady Center To Prevent Gun Violence says the stores are breaking the spirit of laws meant to keep guns out of the hands of criminals. He says gun dealers who sell guns legally but whose guns end up at crime scenes must be turning a blind eye:
"These dealers have thousands of guns traced to crime, and that's because of the way they run their shop, and they way they look the other way when obviously when illegal sales, or gun traffickers come into their store to stock up on weapons."
In 2006, an employee of Candler Road Pawn Shop was praised for being caught on video declining to sell a gun to an undercover "straw" buyer, a term for someone who illegally purchases a gun for someone else.
Tags: Georgia Carry, Brady Center to Prevent Gun Violence, Jerry Henry, criminal guns, gun trafficking
Bottom Content