Section Branding
Header Content
UGA Engineering School Draws Opposition
Primary Content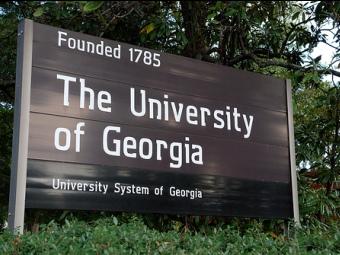 UGA asked the Board of Regents to let them add electrical, mechanical and civil engineering programs.
Officials say an engineering school would attract more grant money to the campus.
The vote was postponed from last month after Governor Sonny Perdue asked the Regents to slow down the process.
If approved UGA would compete with programs at Georgia Tech and Southern Polytechnic.
Critics say it's a risky move given the state's continuing economic troubles.
Augusta state senator Hardie Davis is one of them.
Davis graduated from Georgia Tech.
He says there are more than 5,000 unemployed engineers in Georgia and a new program isn't needed:
"What we should be doing is looking for opportunities to expand existing programs at Georgia Tech, Georgia Southern, Mercer and Southern Poly."
UGA president Michael Adams says he expects the board to approve the new majors at next week's meeting.
Contributors: Mary Kay Mitchell
Tags: Georgia Tech, Athens, Mercer University, University of Georgia, UGA, Michael Adams, Georgia Southern University, Hardie Davis, southern polytechnic, engineering school
Bottom Content