Section Branding
Header Content
Sea Island Creditors Lose Millions
Primary Content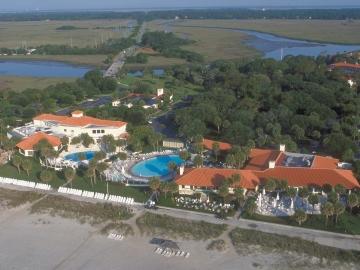 A federal bankruptcy judge has approved the sale of the Sea Island Company.
The sale satisfies most creditors, but leaves them pennies on the dollar.
Sea Island owes several large banks about $500 million.
They'll get about $180 million in the bankruptcy sale.
Smaller creditors like retired executives were owed about $100 million.
They'll get about $6 million.
Attorney Jordi Guso represents smaller creditors, who otherwise aren't allowed to participate in sale proceeds.
"It is the best that they could do under difficult circumstances in the case," Guso says. "I think it's a remarkable result for the constituents."
Sea Island Company went under after borrowing heavily to finance upgrades to its luxury resorts before the recession.
For three generations a family-owned company, it now will be run by a four-way partnership of out-of-state investors.
"I am very pleased that we were able to achieve a consensual plan that addresses the needs and interests of our members, guests, vendors and our employees," says Bill Jones III, Chairman and Chief Executive Officers of Sea Island Company.
Sea Island Company has about 1,400 employees in the Brunswick area.
Tags: Brunswick, bankruptcy, St. Simons Island, GPB News, Sea Island, Sea Island Company, Bill Jones III, Jordi Guso
Bottom Content