Section Branding
Header Content
Savannah Officials: LNG Importer Broke Deal
Primary Content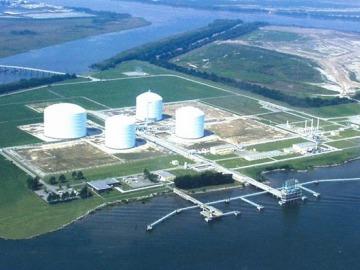 The City of Savannah is trying to stop hazardous liquefied natural gas from being transported on city streets.
But a federal agency will decide whether it happens.
The Federal Energy Regulatory Commission this week heard from residents who don't want El Paso Corporation to truck liquifed natural gas through the city
Currently it only runs through pipes.
The trucks would come from the company's LNG ocean terminal on the Savannah River.
El Paso wants regulators to makes its decision on an expedited basis.
Savannah Alderman Jeff Felser says, the city has hired a consultant to help stop the trucks.
"There is no reason whatsoever for an expidited decision other than they are trying to get this passed through as quickly as possible," Felser says.
City officials say, El Paso is breaking an agreement they had not to truck LNG.
"I have the copies of the agreement and I'll quote," Felser says. Reading from the document, he continues, "'We have been assured by representatives of the El Paso company that no LNG shipments will be made on the streets of Savannah.'"
Company officials say, the liquid is safe.
But residents presented testimony this week that LNG trucks have spilled, caught fire and killed people.
Tags: Savannah, Savannah City Council, GPB News, Alderman Jeff Felser, Elba Island, liquefied natural gas, LNG, El Paso Corporation
Bottom Content