Section Branding
Header Content
Revenue Growth Doesn't Match Budget Projections... Yet
Primary Content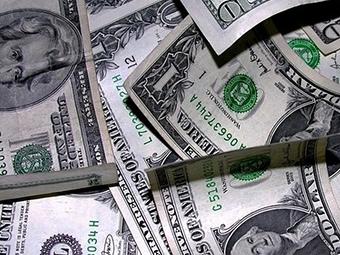 Georgia's revenue numbers have been on the rise for the past three months, but it amounts to only 1.3 percent in actual growth according to the state revenue department.
Sarah Beth Gehl with the Georgia Budget and Policy Institute says the numbers don't line up with the governor's projections… yet.
"Now the governor's revenue estimate is 4.2 percent for the fiscal year. So we're going to have to pick up a little bit in the remainder of the fiscal year to meet the revenue estimate," says Gehl, "but I do think his revenue estimate is reasonable."
Gehl says as the state adds new jobs and the economy continues to improve the estimate can be met.
Companies like NCR which moved its headquarters to Atlanta this year and Kia in Columbus have been hiring more people in recent months, and there's more growth on the horizon. A gun manufacturing plant in the metro-Atlanta area announced it will add 400 jobs in coming months, and an airplane maintenance company in Macon is bringing over a hundred more workers on line too.
Governor Perdue's spokesperson Bert Brantley says they're hopeful the growth coupled with recently passed federal aid will add up to an even budget for this year.
"When you have the last two months of positive numbers, combined with additional assistance approved for schools and Medicaid funding, when the new governor and legislature return in January, they should have a pretty balanced budget," says Brantley.
That's for this fiscal year. The new governor and lawmakers will have their own challenge creating next year's budget. With stimulus money gone, they'll have big gaps to fill in education and Medicaid.
Tags: Governor Sonny Perdue, Bert Brantley, Georgia Budget and Policy Institute, Sarah Beth Gehl, Georgia budget, 2010 budget, 2011 budget, revenue figures, August revenues
Bottom Content