Section Branding
Header Content
The GHSF Daily/AJC High School Football Rankings
Primary Content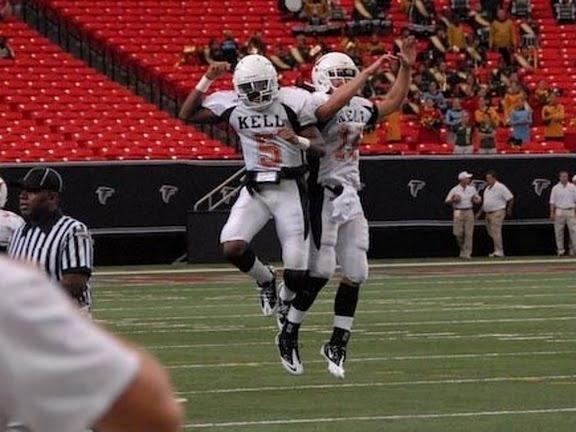 Despite only being a "partial" opening weekend in high school football, several teams moved in the rankings due to a handful of upsets throughout the state.
Perhaps the most shocking upset of the weekend was the fifth-ranked team in AAAAA, Colquitt County, losing to AA Cook on Friday night. The loss forced the Packers out of the top 10 and moved Cook up to No. 7.
Another fairly impactful upset was AAAA Kell dropping AAAAA No. 10 Grayson in the opening game of the Corky Kell Classic on Saturday. The win allowed the Longhorns to leap into the rankings at No. 10, while the Rams predictably fell out. Valdosta, without playing a game, crept into the 5A rankings at No. 9.
Also in the Kell Classic, Brookwood dominated Walton to vault themselves into the the No. 10 slot while fellow Gwinnett superpowers Peachtree Ridge and North Gwinnett cemented their top five status. Meanwhile, McEachern actually improve to No. 7 despite the controversial loss to Ridge.
In a top 10 clash in AA, No. 10 Thomasville pulled off a mild upset at No. 8 Lovett and swapped spots with the Lions in the rankings.
To check out the latest rankings, go here: http://www.gpb.org/sports/football/rankings
Tags: Valdosta, high school, Thomasville, cook, high school football, high school sports, Kell, Corky Kell Classic, Lovett, Brookwod, Walton, Peachtree Ridge, North Gwinnett, McEachern
Bottom Content