Section Branding
Header Content
Atl. Schools Review Teacher Ethics
Primary Content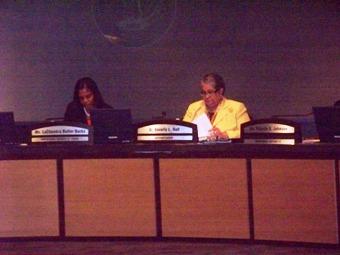 Atlanta's School Superintendant Beverly Hall told the Cities Schoolboard that she will tackle the cheating allegations brought on by a state review of erasure marks on the CRCT.
A blue ribbon committee indentified 12 out of 58 schools in the system that are being investigated for possible cheating on standardized tests. Hall says among the changes she wants to make system wide is mandatory Ethics training for teachers and administrators.
"We will require that all APS educators be held accountable not only for providing effective instructional environments, but also complying with all ethics standards."
She says she will also review the culture in schools and changes to compensation. Currently teachers in the system who meet their targets can earn a cash bonus.
The state will take up the issue of possible cheating in Atlanta's schools on Wednesday.
Tags: teachers, CRCT, cheating, ethics, Beverly Hall, Atlanta School Superintendant, schoolboard, allegations, blue ribbon committee
Bottom Content