Section Branding
Header Content
More Spending on Controversial Highway
Primary Content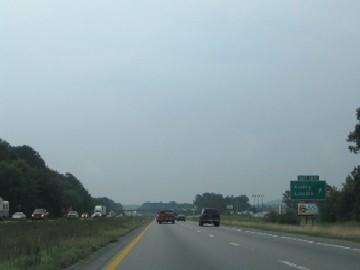 The Federal Highway Administration has approved a study to estimate the cost of building a new interstate in Northeast Georgia.
Many local residents worry about effects the project would have on their environment and their economy.
The proposed I-3, or Third Infantry Division Highway, would stretch from Savannah to Augusta and all the way to Knoxville Tennessee.
It could also cut through more than 50 miles of North Georgia mountains.
Though widely considered to be a dead-end project, many area residents are still worried the interstate might actually get built.
Lucy Bartlett of Rabun County is one of them. She is part of a grassroots effort to stop I-3.
"People come to the mountains to get away from the big city, from traffic, from highways," Bartlett said. "And the last thing they want is to have an interstate ruining the scenic vistas."
The 13 month study is being funded by more than a million in federal and state transportation dollars.
If approved the project's total cost would likely run into the hundreds of millions.
Tags: environment, Southern Appalachians, north georgia mountains, I-5, interstate 5
Bottom Content