Section Branding
Header Content
DHS: No Prayer Ban at Seniors' Meals
Primary Content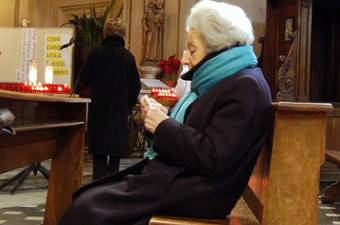 Confusion over prayer at a senior center in Port Wentworth has sparked a meeting this week.
Officials are trying to sort out a brouhaha over seniors saying grace over their meals.
The senior center's meals are paid for by federal funds.
Recently, that center told seniors they couldn't say a communal blessing and changed it to a moment of silence.
Port Wentworth Mayor Glenn Jones says, he went immediately to speak to the seniors.
"It's crazy and absurd," Jones says.  "All they want to do is say grace over their meal."
The director of the agency administering the meals says, she knows the importance of prayer in many seniors' lives.
Patty Lyons of Senior Citizens, Inc., says the difference is how it's done.
"We are a private non-profit," Lyons says.  "We're just trying to follow the regulations that are set forward."
Lyons says, the regulations come from Georgia Department of Human Services.
However, officials at DHS say, there appears to be a miscommunication.
"There are no guidelines or policies set by the Division of Aging Services that would prohibit public prayer," says James Bulot, head of the Division of Aging Services at DHS.  "We serve over four million meals a year and this is the first time this has come to our attention."
Both side in Port Wentworth are scheduled to hold a meeting on Tuesday to work out their differences.
Tags: Port Wentworth, Savannah, Department of Human Services, senior citizens, GPB News, Division of Aging Services, Glennn Jones, Patty Lyons, prayer
Bottom Content