Section Branding
Header Content
Athens Push for Ga. Music Hall?
Primary Content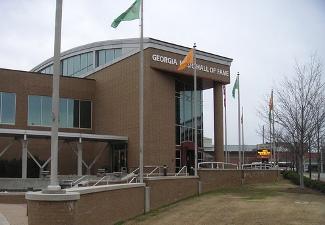 An Athens lawmaker says the Classic City might consider a bid to draw the Georgia Music Hall of Fame its way. The possibility comes as a result of a bill passed in the General Assembly's final hours.
State lawmakers OK'd a provision to allow cities and counties to make bids for the Music Hall, or Georgia Sports Hall of Fame.
Both Macon facilities will be entering their last fiscal year of state funding. By July 2011, legislation says the Halls must be "self sustaining".
Athens Republican State Senator Bill Cowsert says moving the Music Hall to his city makes sense with its rich and thriving music scene. And he says the University of Georgia brings a ready-made visitor pool.
"Of course you've got 30,000 students here year-round with their guests and visitors...football games...a lot of events in Athens that draw visitors from other places. I think it's a vibrant economy that has a good tourism industry already that would be enhanced by that."
Athens mayor Heidi Davison says it's too early to know if the city will make a bid.
"But I do think it's something we should look at and analyze and assess and determine whether it's a valuable opportunity."
But Macon hopes to keep both Halls open with higher hotel/motel taxes.
Proposals from communities would be accepted this fall by the Hall's boards. Officials would decide next spring whether the Halls would move or not.
Tags: music, Athens, Macon, Georgia Music hall of Fame, Georgia Sports Hall of Fame, state funding
Bottom Content