Section Branding
Header Content
Confederate Proclamation Stirs Controversy
Primary Content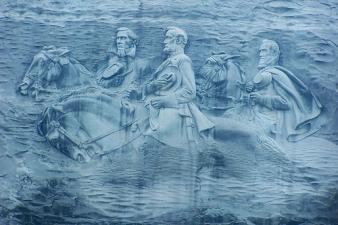 The Governor of Virginia is under scrutiny for recognizing Confederate History Month without mentioning slavery and now Georgia is in the spotlight as well.
Governor Perdue issued a proclamation earlier this year recognizing April as Confederate History Month. He said it's important for Georgians to reflect on the state's past and quote, "honor and respect the devotion of her Confederate leaders, soldiers, and citizens."
But some say the proclamation fails to mention slavery. Andrew Manis is a history professor at Macon State College.
"The Confederacy did enslave 4-million African Americans at the time of the war and there's no way to celebrate that in a way that would unite all Georgians."
Manis says next year marks the 150th anniversary of the Civil War. The group Georgia Civil War Heritage Trails is planning a statewide remembrance that acknowledges the role of slavery in the war.
Tags: Georgia, Governor Sonny Perdue, Civil War, Confederate Memorial Day
Bottom Content