Section Branding
Header Content
DOJ Takes Over Whistleblower Lawsuit Against Georgia Hospital
Primary Content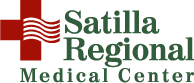 In 2007, a nurse filed the lawsuit against the Satilla Regional Medical Center in Waycross. It claims the hospital kept Doctor Najam Azmat on staff after one of his patients died when he accidentally punched a hole in her artery during surgery, then abandoned her side despite repeated warnings from nurses.
That's just one of the incidents the nurse sued over, using the US False Claims Act. It lets a citizen file on behalf of the United States and receive a portion of any recovery.
Now, the US Department of Justice is taking over the case. US District Attorney Ed Tarver says the hospital is at fault.
"This physician was on staff. There's indication the hospital was aware the doctor lacked the credentials to provide these endo-vascular procedures and part of the reason for not taking action to prevent may have been profit-related," says Tarver.
Satilla Regional spokesperson Clay Thomas disputes that.
"If he's not fit to practice here then why after he left our hospital did the federal government approve him to practice at one its veteran hospitals," says Thomas.
Tarver says the DOJ is also suing because Medicaid and Medicare paid for the treatments, and others that were unnecessary.
Satilla Regional says it's followed all the federal funding rules.
Tags: Department of Justice, whistleblower, Najam Azmat, medicaid funding, medicare funding, Satilla Regional Medical Center, US Distict Attorney Ed Tarver
Bottom Content