Section Branding
Header Content
Bomb Threat Stops Work at Plant Vogtle
Primary Content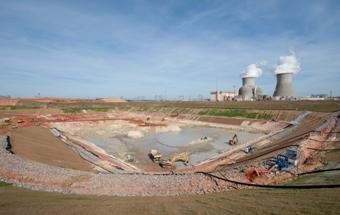 Preliminary construction work at the site of a nuclear power plant expansion came to a temporary halt after a bomb threat Monday.
The threat was phoned in to a subcontractor at Plant Vogtle in Waynesboro.
Law enforcement officials say the site was not evacuated, but workers were moved to designated areas as a bomb squad searched offices, equipment and an area where gasoline is stored.
The employees returned to work after the search turned up nothing.
Sheriff's deputies say the threat did not involve the existing reactors.
Preliminary site work has begun in anticipation of two new nuclear reactors at Plant Vogtle, whose majority owner is Georgia Power.
The company is still awaiting approval from federal officials to build the reactors.
Tags: Georgia, Georgia Power, Augusta, nuclear, Waynesboro, nuclear reactors, nuclear energy, Southern Nuclear Operating Company, Plant Vogtle, nuclear reactor, Georgia nuclear energy, Georgia nuclear reactors, bomb threat, Plant Vogtle bomb threat, bomb threats, Georgia bomb threats
Bottom Content