Section Branding
Header Content
Poll Shows Barnes Would Lose
Primary Content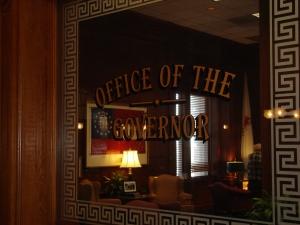 A new poll shows that any Republican candidate for governor would lead over a Democrat.
The Rasmussen phone poll pitted Republican candidates against former Democratic Governor Roy Barnes.
It found that in each case Barnes would lose if the election were held this week. The poll showed Republican John Oxendine getting 45 percent if he ran against Barnes who's at 37 percent.
Barnes would also lose against Republicans Karen Handel and Nathan Deal and he would be equal in numbers with former State Senator Eric Johnson.
The poll did not compare other viable Democratic candidates like Attorney General Thurbert Baker or House Minority Leader Dubose Porter.
The poll did find that 50 percent or more of men would vote Republican. The votes would be split among women.
Tags: Georgia, lawmakers, DuBose Porter, Thurbert Baker, Karen Handel, John Oxendine, Roy Barnes, GPBnews, Eric Johnso
Bottom Content