Section Branding
Header Content
State Tax Collections Down Again
Primary Content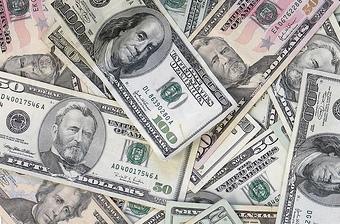 It was another tough month for Georgia revenue collections. Governor Sonny Perdue's office says for the month of January, collections dipped 8.7 percent from the same month a year earlier. That now makes it 14 straight months of declining tax revenue.
For the fiscal year ending June 30th, revenues are down almost 13 percent.
Perdue and state legislators have already slashed state spending. And now, the slimmed-down $17.4 billion state budget is set to be voted out of committee Wednesday.
Meanwhile, looking for every available dollar to help fill Georgia's budget gap, lawmakers on both sides of the aisle are pushing competing plans to recover uncollected sales taxes.
Different proposals pushed by state Republicans and Democrats both would require business license lists to be cross-checked with sales tax receipts.
The GOP plan puts that responsibility with the state's Department of Revenue, while the Democratic proposal wants the state to share those lists with local governments.
However, state Revenue Commissioner Bart Graham says the Democratic plan would violate Georgia's taxpayer confidentiality laws.
Contributors: Susanna Capelouto
Tags: Georgia, lawmakers, General Assembly, state budget, tax revenue, tax collections, sales taxes
Bottom Content