Section Branding
Header Content
Feds Want Immediate Protection For State Mental Hospital Patients
Primary Content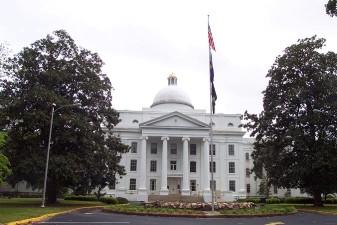 Federal officials have filed a motion for immediate relief to protect people in seven Georgia psychiatric hospitals from harm to their lives, health and safety.
The Department of Justice's Civil Rights Division filed the motion late Thursday to seek the appointment of a monitor who will set binding timetables to reduce the number of residents in the hospitals and expand community-based health services. The Supreme Court has ruled that states cannot institutionalize mentally ill individuals when they would be better served in the community.
Georgia and the Justice Department last year entered into an agreement over care at state-run hospitals. Georgia agreed to improve suicide risk assessment and find ways to prevent patient assaults on other patients within a year. It also promised to improve community-based health services and begin transitioning individuals from hospitals into the community.
The Justice Department says it has been monitoring the steps taken by the state and finds they are unsatisfactory. It claims Georgia continues to summarily stick mentally ill individuals in psychiatric hospitals. Moreover, patients in these psychiatric hospitals face violent conditions, including rape and assault.
The state's Tom Wilson says these claims are false.
"We've made a lot of progress in the last seven months. With the right resources and the right amount of time we can continue to make progress," Wilson says.
Seven months ago the state created a new department, the Department of Behavioral Health and Developmental Disabilities, to oversee mental health services in the state.
Andy Penn, a senior staff attorney at the Bazelon Center for Mental Health Law, says he hopes the Justice Department's actions will spur the state to move faster.
"We are very happy that the United States is asking the court to order the state to stop the inappropriate institutionalization of people with disabilities and instead serving them with supports in the community."
A judge will now decide whether the newly created Department of Behavioral Health and Developmental Disabilities needs federal oversight.
Tags: Georgia, federal government, Department of Justice, psychiatric hospitals, mental hospitals
Bottom Content