Section Branding
Header Content
Judge Facing Allegations
Primary Content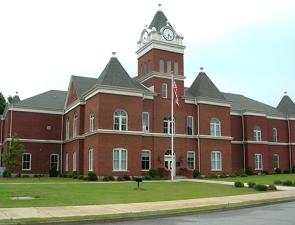 A Twiggs County judge who's been under investigation since 2008 will answer charges of misconduct Thursday in Atlanta.
Probate Judge Kenneth Fowler will appear before the Commission on Judicial Qualifications which investigates misconduct by judges.
The panel will address 16-counts against Fowler. They include allegations he used interpreters who could not speak Spanish, and allowed defendants to buy off their community service while he held on to money. Mercer Law Professor David Oedel says the allegations are serious.
"It sounds like the allegations, if they're true, would clearly mean that the judiciary in that county is brought into disrepute and that's a serious violation of the Georgia Code of Judicial Conduct."
If Fowler is found guilty he could be removed from the bench. Those sentenced in his courtroom could also appeal their convictions.
Tags: Twiggs County, GPB, judicail misconduct, Judge Kenneth Fowler, Georgia Commission on Judicial Qualifications, Mercer Law School, David Oedel
Bottom Content