Section Branding
Header Content
Push At State Capitol For Opt Out Of Federal Healthcare
Primary Content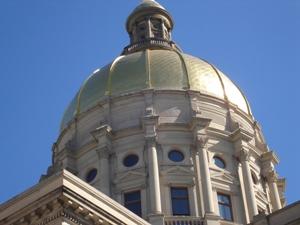 Some Republican Senators are taking the fight over national health care reform to the state level. They want Georgians to vote on whether the state should opt out of any federal mandate.
Like his Republican counterpart in Washington, State Senator Seth Harp opposes any health care reform. Especially he says any possible penalties for people who don't get insurance.
Harp is pushing a constitutional amendment he says that would let Georgians opt out of any federal mandate.
"This is not Seth Harp sending a message, this is giving the people of Georgia an opportunity to send a message"
But to make it to the ballot box in November, the idea needs a two-thirds majority. In other words, some Democrats like Senator Nan Orrock are quick to dismiss the idea as a ploy she says is being pushed by insurance companies.
"Because they want to create the illusion that there is public rejection of healthcare reform. That's what it is…an illusion."
Harp says similar legislation is being introduced at state legislatures around the country, but he says this one was his idea.
Tags: lawmakers, health care reform, state Capitol, State Senator Seth Harp, state legislators, GPB News
Bottom Content