Section Branding
Header Content
DOT: Atlanta Toll Lanes Top Priority for Privately Funded Program
Primary Content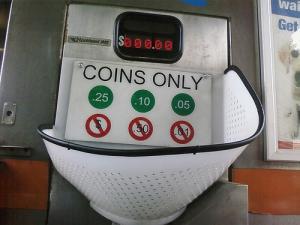 The Department of Transportation released a project list this week to lure private investors. The list includes only projects in metro-Atlanta.
Toll lanes are the only items on the DOT's list of high priority projects for the states public private partnership program.
The so called P3 program is meant to seek private money for public transportation projects.
The DOT says the toll lanes had been considered for years and are furthest along. They've already passed financial feasability studies. Other project like rail systems, officials say aren't there yet. However rail projects are on a broader list of potential projects but dont expect them to rise up any time soon.
DOT spokesperson David Spear says, "Left to the public private partnership, it would probably be two to three years out for the beginning."
Spear says if the state was granted federal stimulus dollars for rail projects, those plans would move faster.
Meanwhile, the DOT hopes to solicit bids by next summer for at least one of the toll roads around Atlanta.
Tags: Department of Transportation, DOT, P3, toll lanes, public private partnership, private f unds
Bottom Content