Section Branding
Header Content
Governors Told: Get Moving On Water Talks
Primary Content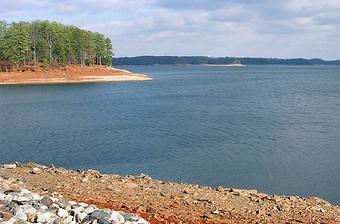 Water-sharing was the subject of a meeting today between most of Georgia's congressmen and Georgia U.S. Senator Johnny Isakson with some of their counterparts from Alabama and Florida. All in attendance agreed the governors of the three states need to begin water negotiations anew.
Representative Nathan Deal (R-Gainesville) told GPB the hour-long meeting was key in hitting some common ground:
"From the congressional point of view, just having all three state delegations say to our governors--'we want you to begin the negotiating process'--is a very helpful thing."
A spokesman for Governor Sonny Perdue told GPB that progress is being made on the framework for a meeting of the governors of the three states. But Perdue's office stressed the need for Congress to work now on a parallel-track for new legislation to re-authorize the use of Lake Lanier.
This summer a federal judge ruled Georgia has no rights to draw Lanier water for metro Atlanta's needs. The judge gave the state three years to solve the issue.
Tags: Georgia, Florida, Alabama, Lake Lanier, water wars, Reservoirs, U.S. Congress
Bottom Content