Section Branding
Header Content
Ga Voting Checks Rejected Again
Primary Content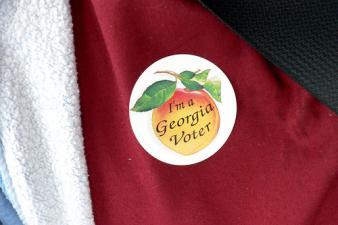 The U.S. Department of Justice has rejected Georgia's voter verification process for the second time. Last May, the DOJ ruled the process has "a discriminatory effect" on minority voters.
Georgia checked social security and driver license numbers against the information provided on state voting registration forms. The process was designed to verify citizenship for voters. Other states use the same information to verify identify, but not citizenship.
Because of civil rights law, the process had to be pre-cleared by the DOJ.
Georgia Secretary of State Karen Handel says that agency, under the guidance of the Obama administration, is siding with groups like the ACLU in denying the process.
"It just leaves one with no other conclusion than - clearly politics are coming into play... instead of doing the right thing for the election process," Handel says.
Some seven thousand Georgians were flagged as non-citizens during the last election, although many of those, according to the DOJ, were eligible to vote.
Tags: voting, Department of Justice, citizenship, Secretary of State Karen Handel, voting checks, voter identification, Voting Rights Act of 1965
Bottom Content