Section Branding
Primary Content
Join GPB Education at GA Educational Technology Conference (GaETC) 2023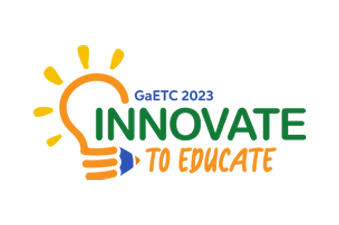 GPB Education team will be facilitating two sessions at GaETC this year! Join us for innovative learning!
Click for More Information
The GaETC annual conference brings together educators, administrators, policymakers, researchers, and technology experts to explore the latest trends, developments, and innovations in the field of education technology.
Event Location:
Georgia International Convention Center (GICC)
2000 Convention Center Concourse, Atlanta, GA. 30337
GaETC is the culmination of technology and educational excellence. Hear from the experts, learn new skills, meet vendors and stay up-to-date on the latest trends in education and technology, all while having a blast with your peers!
GPB Education will facilitate two sessions. We will debut GASHA Go World, our new suite of resources for K-2 Computer Science, and we will co-facilitate a session with our friends at the Georgia Council on Economic Education on our digital economics resources and games. 
Session dates and times coming soon!