Section Branding
Primary Content
The Moth GrandSLAM Championship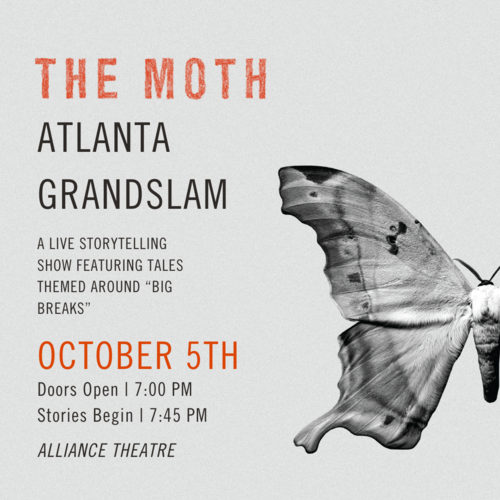 Thursday, October 5, 2023
7 p.m.
1280 Peachtree Street NE
Atlanta, GA 30309
United States
Add to Calendar
Listen as ten open mic storytelling champs tell tales off the beaten track, of the unusual, unexpected, occasional, rare, and magical. The Moth is dedicated to finding intriguing people to tell inspired stories. On this night, using words as weapons, they compete to determine The Moth's GrandSLAM Story Champion. 
Doors open at 7.  Stories start at 7:45.